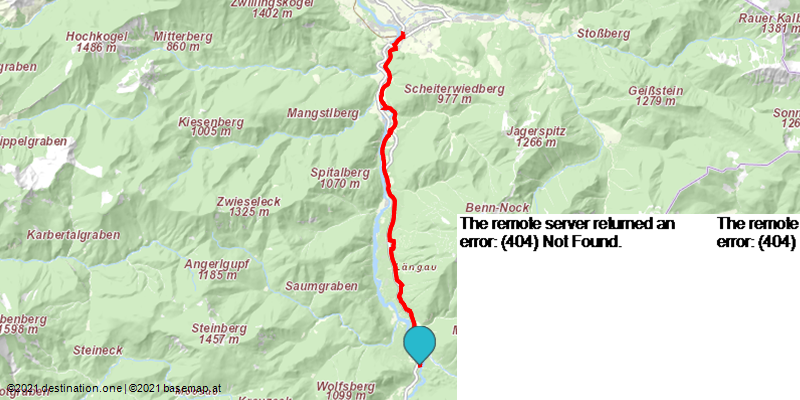 BergeSeen Trail Stage 19: Gasthof Jagersimmerl – Grünau
Special features
Tour and route information
Starting place: 4645 Grünau im Almtal
Destination: 4645 Grünau im Almtal
Path number: Traunsee-Almtal Wanderspass Tour 7
Length: 10 km
Altitude difference (uphill): 50m
Altitude difference (downhill): 100m
Lowest point: 514m
Highest point: 577m
Panoramic view:
Some Views
Paths covering:
Asphalt
Gravel
Hiking trail
Trail Route: Almsee (Gasthof Jagersimmerl) – Cumberland Wildlife Park – Grünau



From the Gasthof Jagersimmerl, the path Almuferweg ('Genuss am Almfluss', opened in 2014) leads out the valley along the right side of the Almseestraße. After 45 minutes, the route reaches the Cumberland Wildlife Park, where a visit is highly recommended. The park offers guests the chance to see primarily native animal species such as elk, deer, wild pigs, brown bears, lynx, and wolves among many others in beautiful natural surroundings.

A rest stop in the Wildparkstüberl restaurant is also possible (only accessible with entrance to the park). The trail continues on a flat path along the street to Fischerau and then leads directly alongside the meadow to the houses of Heckenau. Here the trail crosses the Almseestraße by heading right and arrives back at the Alm River. Passing by Rabenstein, the Pension Wanderruh and Reichenau, the trail reaches Grünau. The tourism office is located in the town hall in the centre of the village.

Wanderweg
Starting place: Grünau im Almtal