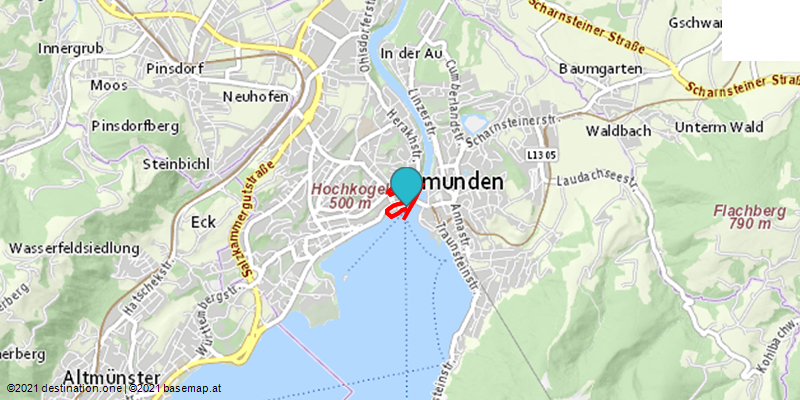 Stories from past times
Special features
culturally interesting
Board possible
All weather
suitable for families
Suitable for groups
Tour and route information
Starting place: 4810 Gmunden
Destination: 4810 Gmunden
Length: 1,2 km
Altitude difference (uphill): 11m
Altitude difference (downhill): 10m
Lowest point: 432m
Highest point: 449m
Panoramic view:
Great panorama
Most economical season:
Spring
Summer
Autumn
Early winter
Deep winter
A historical guide through Gmunden Old Town

The Theme Route provides the visitor with a view of the past through the stories of Gmunden town steeped in history and tradition. The tour takes you past many traditional buildings and sights of the town and many historically important places. The Theme Route ends at the K-Hof Museum, which offers you even more information about the origins and roots of Gmunden town.
Arrival
Parking
Parking space: 99
Garage-parking: 255
Travelling by public transport
Route planner for independent travellers
Suitability
All weather
Suitable for groups
Suitable for schools
Suitable for families
Suitable for children
Sonstige Tour