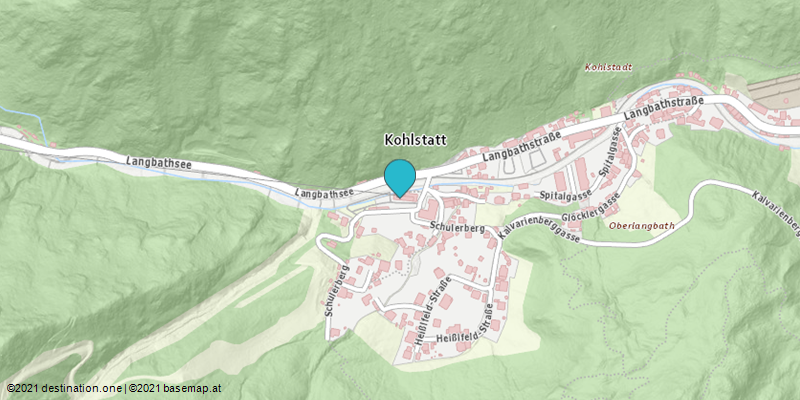 Family ski resort Feuerkogel
The following photo gallery can be navigated with the arrow keys (left, right).
Special features
Suitable for groups
Suitable for pushchairs
Ski area
Winter season 2018/19 has finished, thanks to all visitors and guests. From Mid February every Wednesday guided snow shoe hiking up on Feuerkogel 10.30 o'clock.
Last snowfall: 15.03.2019
Skiing are operating: no
The Feuerkogel family ski area in winter. Upper Austria's friendly and sunny place for wintersport and holidays. 1 cable car, 7 lifts, well prepared slopes, 4 inns, courses and equipment rental, great view from the plateau


Basis-Data
Report dated:
09.04.2019
last snowfall:
15.03.2019
open from:
15.12.2018
open until:
31.03.2019
skiing are operating:
no
fun park / boarder park operating:
no
ski- kindergarten open:
no
Snow information
Depth of snow on the mountain:
128 cm
Slope information
5km - easy
6km - medium
4km - difficult
Ski routes: 16km
Freeride area: 3km
Infrastructure
Depot for skis
Ski kindergarten
Sports Shop
Tows: 4
Chairlifts: 1
Plate lifts: 1
Magic carpets: 1
Gondolas: 2
Dear Guests,
We are starting on the weekend of 15th December 2018 in the winter saison 2018/2019 and then right through to 31. March
perating times winter:
> Cable car: from 8.15 a.m. to 5.00 p.m. respectively
(cable cars on the hour and on the half hour, if necessary repeatedly)
> lift facilities: from 8.30 a.m. to 6.00 p.m.

We look forward to welcoming you!
Yours Feuerkogel team


Prices for a day ticket:
Adult: € 36,60
Youth: € 24,10
Child: € 15,50
Family: € 98,00
General price information:
The Feuerkogel, Upper Austria's most sun-blessed site, with its family-friendly pistes, fantastic all-round panorama view of Dachstein and of the lakes, cosy Alpine lodges and many sporting opportunities, invites you to experience an unforgettable snow adventure in the heart of the Salzkammergut! Easy to get to from Ebensee am Traunsee via the Feuerkogel cable car, at 1600 metres you head into the middle of this adventure-filled mountain village.

For winter athletes who like to relax and take things easy, the little ski circus on the Feuerkogel high plateau provides very well prepared pistes and lots of routes for beginners and families. More ambitious snow fanatics will find a challenge to suit them in the two kilometers long unprepared ski run into the valley. Tourers and snow-shoe hikers hold the wonderful plateau in high regard as a starting point for tours of every difficulty level, while many boarders prefer to 'unnerve' themselves on the un-tracked slopes down into the valley.

member business of the Salzburg Superskicard

Further information:
phone +43 50140
info@feuerkogel.info
www.feuerkogel.info
www.facebook.com/feuerkogel


Payment methods

Visa

Mastercard

Debit card
Discounts
Discounts (Age-related / Groups):
Discounts (Memberships)
Salzkammergut Winter-Card
Infrastruktur
Ebensee
The Feuerkogel family ski area in winter. Upper Austria's friendly and sunny place for wintersport and holidays. 1 cable car, 7 lifts, well prepared slopes, 4 inns, courses and equipment rental, great view from the plateau