FAQs Mobility
What is the Traunstein Taxi?
A good public mobility offer of the Traunsee communities was extended by the initiative of the Traunsee-Almtal region. Around the Traunstein, Traunstein cabs operate daily on 14 routes from 7:00 a.m. to 8:00 p.m. to the most beautiful excursion destinations to enable residents and guests to get around elegantly even without their own cars.
How do I get from A to B easily by bus and train?
Buses and trains run regularly and according to schedule. Please pay attention to the respective rail replacement service announcements, as delays can occur and connections cannot always be guaranteed here.
What and where is the Traunseetram?
The Traunseetram is the former streetcar from Gmunden, which goes over the Traun bridge further to Vorchdorf. Here you can find the map and the timetable.
Is there a shuttle under the stone (Traunstein)?
Yes there is parking, but only in limited numbers. From 03 April, a FREE short-stay parking zone (a parking meter for max. 3 hours must be attached ) is planned at the reversal car park until October and we therefore recommend that you use the shuttle bus (Saturdays, Sundays and public holidays) from the Seebahnhof or the Traunstein Taxi (daily).
Info about the shuttle Unterm Stein:
The hiking bus runs on Saturdays, Sundays and public holidays (also in bad weather) in the direction of the Umkehrplatz.
From there you can easily reach the various entrances to the Traunstein.
TRAVEL TIMES:
The hiking bus departs from 5.30 a.m. (April & October), from 4 a.m. (May to September).
Last journey direction from Seebahnhof 6.00 pm.
PRICES:
Shuttleticket / one way: € 5,00
Shuttleticket / return trip: € 10,00
Shuttle ticket / partner ticket ( 2 adults): € 20,00 (incl. € 5,00 voucher)
The partner ticket includes a voucher of € 5.00. This is valid as a Gmundner gift voucher and can be redeemed in the shops and restaurants of the town of Gmunden.
* Children up to 15 years: free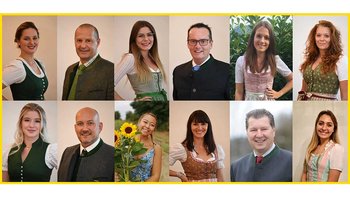 Hier unsere Kontaktdaten
Tourismusverband Traunsee-Almtal
Toscanapark 1
4810 Gmunden
Phone
+43 7612 74451
E-Mail
info@traunsee-almtal.at
Web
www.traunsee-almtal.at
Bei Fragen stehen wir Ihnen gerne zur Verfügung.